Guan Yu died January or February 220), courtesy name Yunchang, was a Chinese military general serving under the warlord Liu Bei during the late Eastern Han dynasty of China. Along with Zhang Fei, he shared a brotherly relationship with Liu Bei and accompanied him on most of his early exploits.
Guan Yu played a significant role in the events leading up to the end of the Han dynasty and the establishment of Liu Bei's state of Shu Han during the Three Kingdoms period. While he is remembered for his loyalty towards Liu Bei, he is also known for repaying Cao Cao's kindness by slaying Yan Liang, a general under Cao Cao's rival Yuan Shao, at the Battle of Boma. After Liu Bei gained control of Yi Province in 214, Guan Yu remained in Jing Province to govern and defend the area for about seven years. In 219, while he was away fighting Cao Cao's forces at the Battle of Fancheng, Liu Bei's ally Sun Quan broke the Sun–Liu alliance and sent his general Lü Meng to conquer Liu Bei's territories in Jing Province. By the time Guan Yu found out about the loss of Jing Province after his defeat at Fancheng, it was too late. He was subsequently captured in an ambush by Sun Quan's forces and executed.
Guan Yu's life was lionised and his achievements glorified to such an extent after his death that he was deified during the Sui dynasty. Through generations of storytelling, culminating in the 14th-century historical novel Romance of the Three Kingdoms, his deeds and moral qualities have been given immense emphasis, making Guan Yu one of East Asia's most popular paradigms of loyalty and righteousness.
No explicit descriptions of Guan Yu's physical appearance exist in historical records, however the Sanguozhi recorded that Zhuge Liang once referred to Guan Yu as having a "peerless beard".
Traditionally, Guan Yu is portrayed as a red-faced warrior with a long, lush beard. The idea of his red face may have been derived from a description of him in Chapter 1 of the 14th-century historical novel Romance of the Three Kingdoms, where the following passage appears:
"Xuande took a look at the man, who stood at a height of nine chi, and had a two chi long beard; his face was of the colour of a dark zao, with lips that were red and plump; his eyes were like those of a crimson phoenix, and his eyebrows resembled reclining silkworms. He had a dignified air and looked quite majestic."
Alternatively, the idea of his red face could have been borrowed from opera representation, where red faces represented loyalty and righteousness. In illustrations of Romance of the Three Kingdoms, Guan Yu is traditionally depicted wearing a green robe over his body armour.
Guan Yu's weapon was a guan dao named Green Dragon Crescent Blade, which resembled a podao, glaive, or naginata and was said to weigh 82 catties (about 49.2 kg or 108.4674 lbs).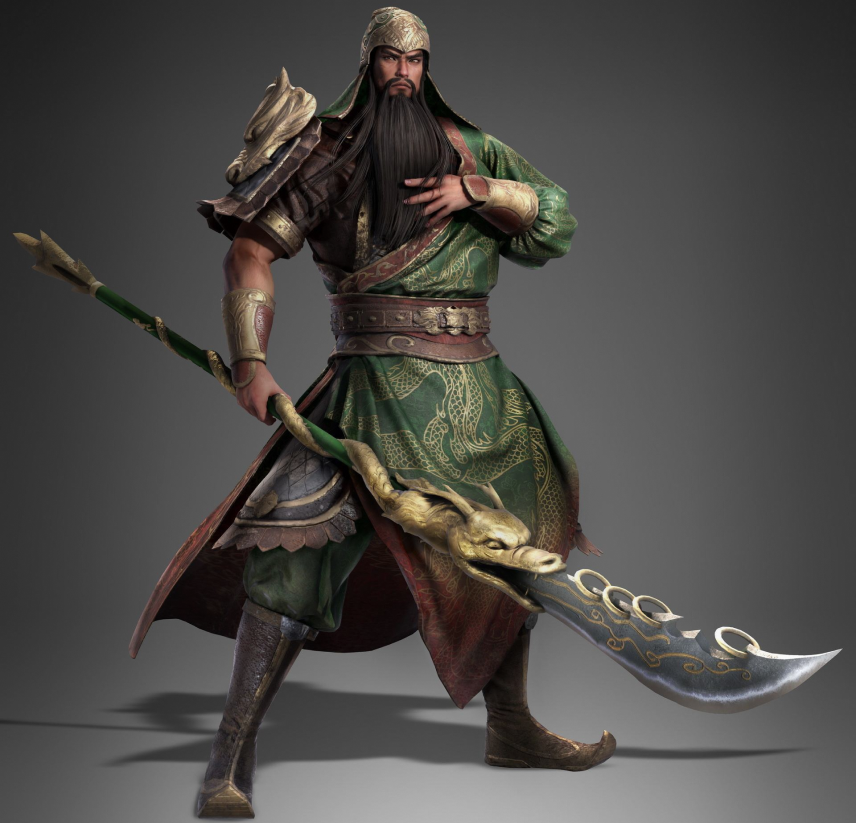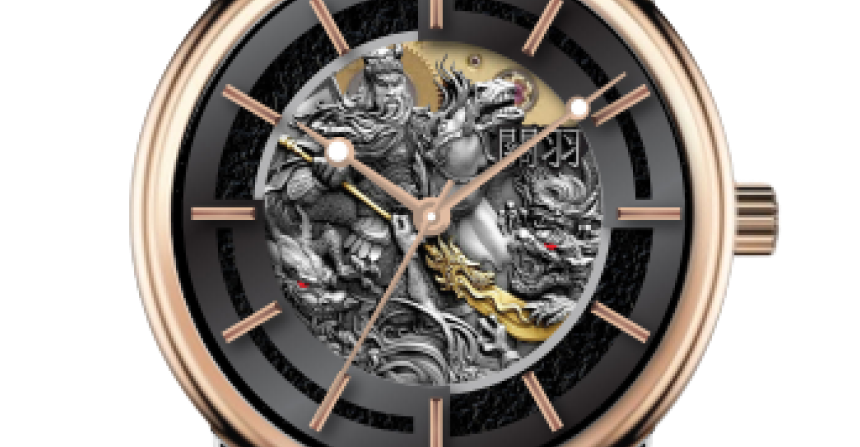 The dial face design mainly inspire by Guan Yu aesthetic look was once narrated by Liu Bei as man of heaven, a man of nine feet height, two feet long beard, face red as jujube, glossy lips, very good and majestic looking man.
This watch features a 42mm 316 stainless steel casing and uses Sellita SW200 caliber, an auto winding watch, power reserved of 38 hours, it consist of 26 jewels and runs at 28,800 vibration per hour. it comes with a 22mm lug size genuine leather strap.
| | |
| --- | --- |
| Caliber | Selita SW200 |
| Movement Type | Auto Winding |
| Power Reserve | 38 Hours |
| Jewels | 26 |
| Functions | Hours, Minutes Seconds |
| Case Material | 316 Stainless Steel |
| Case Size | 42mm |
| Crystal | Sapphire Crystal |
| Luminous | On Hands and Index |
| Lug Size | 22 mm |
| Band Material | Genuine Leather |
| Water Resistant | 10bar / 100 meter |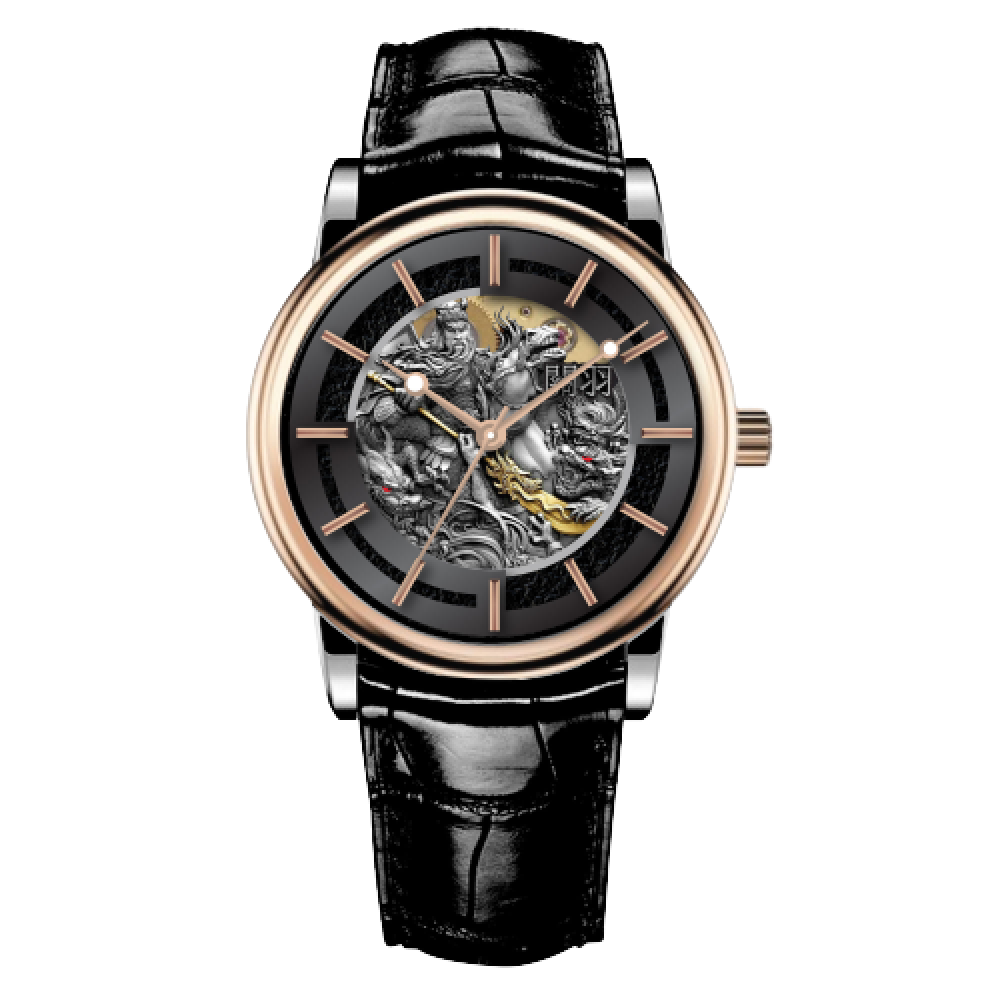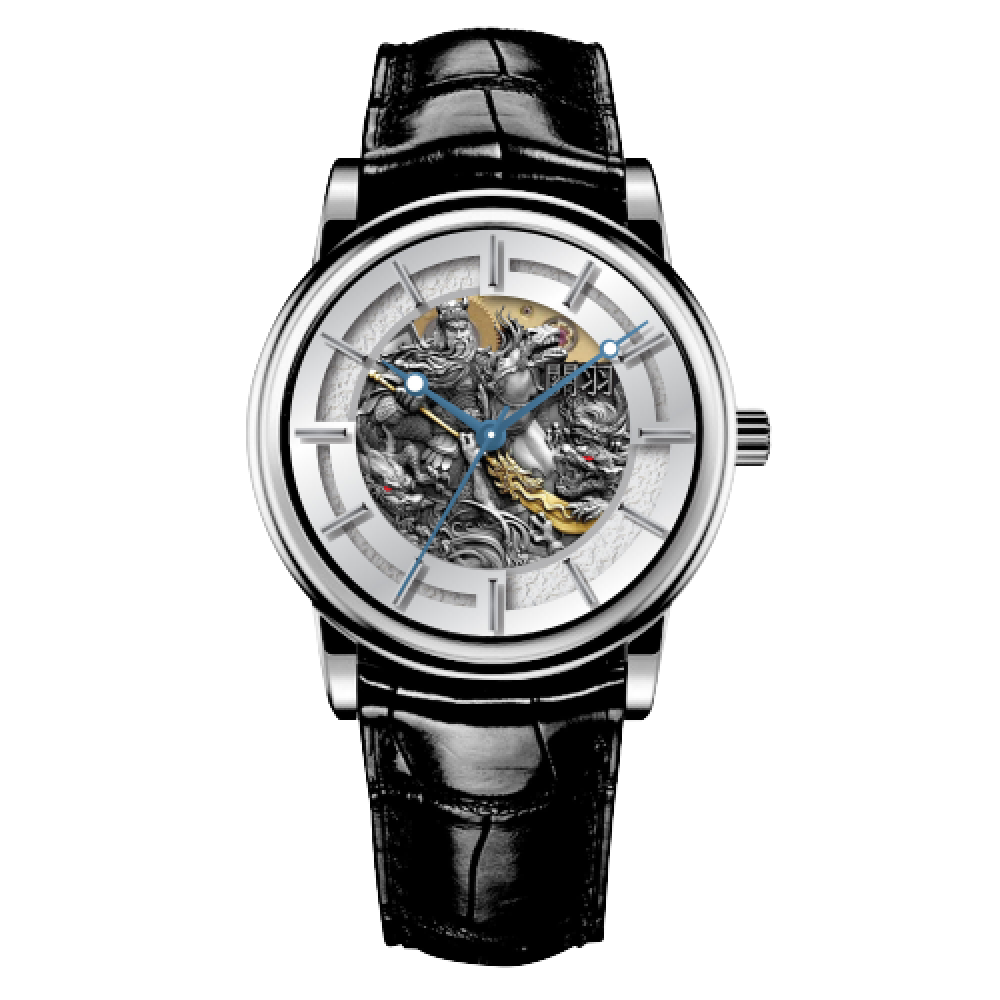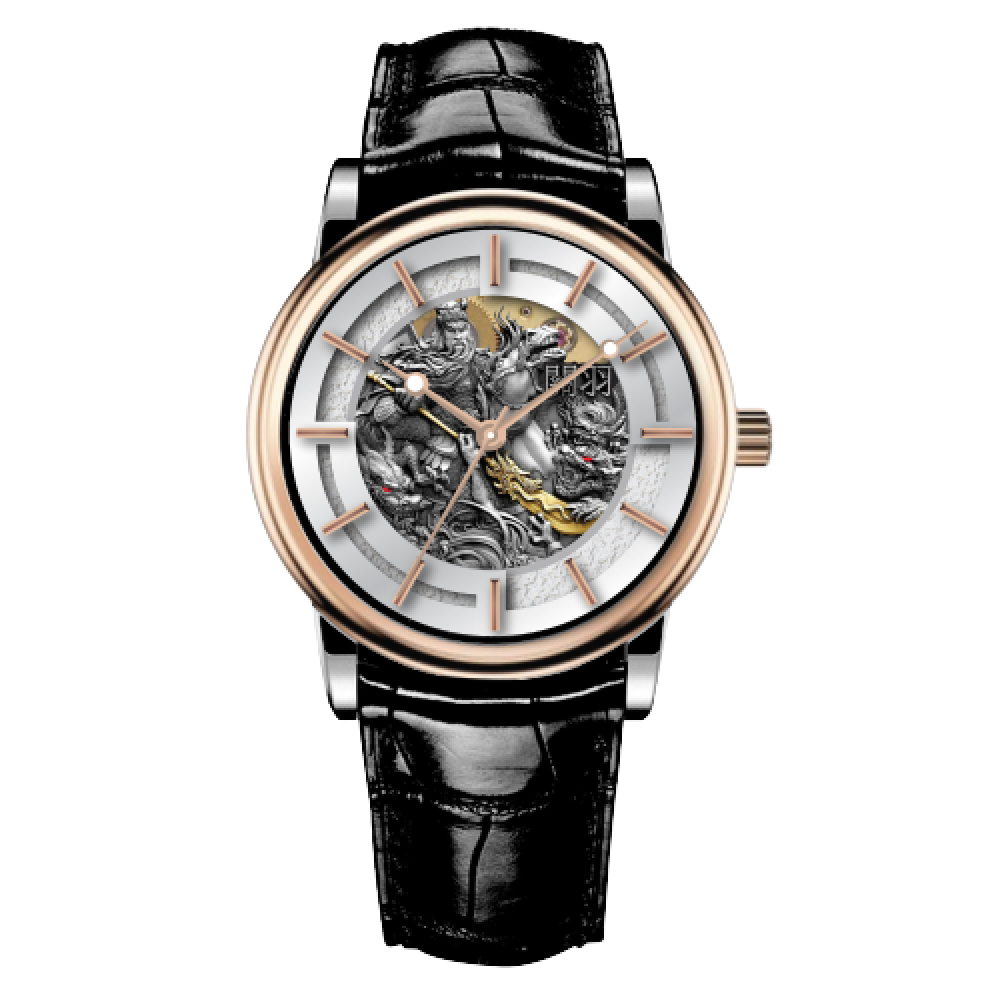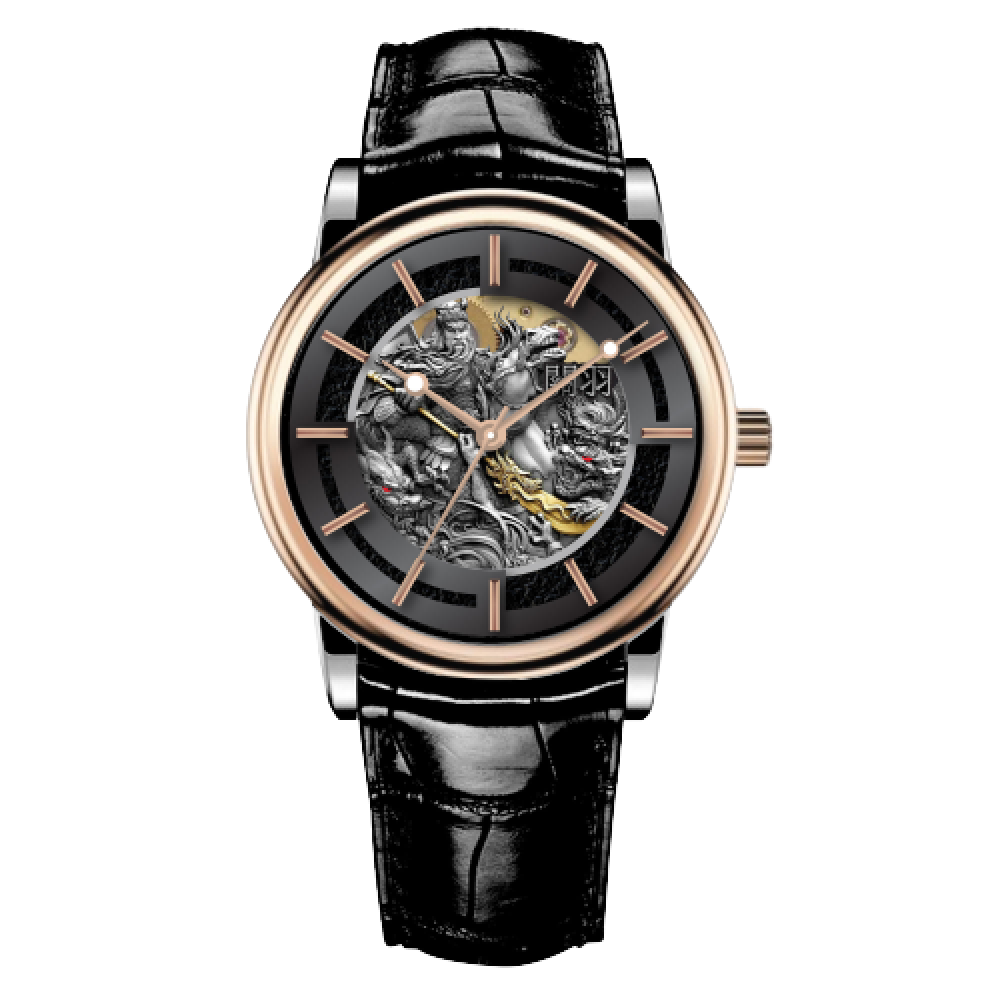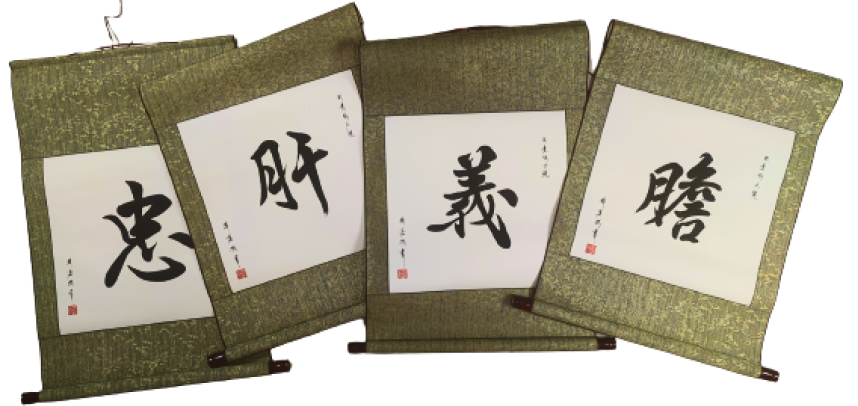 This collection emphasize the believe of LOYALTY hereby we collaborate with a Malaysian artisan name J. that has been in Chinese calligraphy more then 18 years and started since six years old, he has been awarded numerous local and international awards for his talent.
Every watch come with one unique chinese calligrafy, the watch unique serial number is pair with the chinese caligrafy, the serial number can be located at the top right of the caligraphy.
Calligraphy established itself as the most important ancient Chinese art form alongside painting, first coming to the fore during the Han dynasty (206 BCE – 220 CE)
history helps us understand how events in the past made things the way they are today. With lessons from the past, we not only learn about ourselves and how we came to be, but also develop the ability to avoid mistakes and create better paths for our societies.
This Limited Edition Series come full pack with chinese calligraphy tool to get you started to understand deeper about the history of art.